Preparing for a presentation on leadership to doctors who manage group practices, I was warned that doctors tend to solve management problems based on their medical specialty.
Ask a surgeon what to do about a difficult employee and chances are their response will be surgical: remove the offender.
Those in the more cerebral specialties – such as endocrinology – think it through ad nauseam.
Psychiatrists want to talk about it.
Doctors are not alone. Most people see and solve problems based on their education, area of expertise, interests and beliefs.
Marketing and sales professionals are highly likely to relate differently to you and your content than those from accounting or legal. The former will tend to respond to intangibles such as stories, humor and anecdotal evidence, while legal and accounting will react to facts, figures and tangible evidence.
LAB – Use it to reach your diverse audience.
L – LEARN
Learn as much as you can about the audience ahead of time. Get a strong sense of how they think, how they go about evaluating and solving problems and where their biases and beliefs lie.
A – ARRAY OF APPROACHES
If you have a diverse audience, use an array of approaches. Offer just the right mix of stories and substance, humor and facts, and encouragement and evidence.
B – BIASES
Evaluate your own mindset and biases. If you love humor, chances are you are erring in that direction. If you think technicalities are critical, you're probably losing a good chunk of your audience. If you're impatient and like to get to the point quickly, some are being left in your dust.
While you may not be able to please all the people, all the time, LAB will increase the percentage of your audience that will understand, accept and act on your message.
Join us at The Speaking Intensive. Presenters from The Chicago Bulls, Merrill Lynch, Rockwell Collins and 40 other firms already have. Now it's your turn. Catch the early registration discount for September!
© Copyright 2014 The Parisse Group, Inc.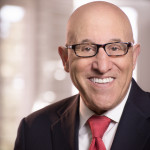 | | |
| --- | --- |
| | Hall of Fame speaker Alan Parisse has been coaching presenters and delivering keynotes for over 25 years. Named "One of the Top 21 Speakers for the 21st Century" by Successful Meetings Magazine, he is a keynote speaker for a wide variety of industries and organizations. Alan is a passionate presentation coach to executives, financial advisors, sports stars and sales presenters. |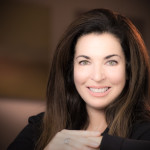 | | |
| --- | --- |
| | Lisa Casden has been coaching presenters for 10 years. A former professional figure skater, coach and choreographer, Lisa leverages her unique background and point of view to help speakers organize their physicality in ways that best support their message. |